Your Healthy Home Starts Here
Free Quote
Professional Carpet & Upholstery Cleaning in Marshall, MN
We proudly serve our Marshall community every day by helping our customers maintain a clean, healthy, happy home. Our industry-leading carpet and upholstery cleaning process combined with our non-toxic, green-certified solution means that we'll leave your home not only cleaner but safer and healthier, too.
Benefits of Southwest Chem-Dry
Periodic deep cleanings are recommended, which can get down to the base of the carpet where much of the dirt, allergens and bacteria settle. Seek the services of a qualified professional carpet cleaning company 2-3 times per year. Educate yourself on the options. Some services like traditional steam cleaners use not only soapy water but high pressure, which can soak through to the base of the carpet backing and create a breeding ground for mold, mildew and bacteria. With typical steam cleaning, your carpets often stay wet for 2 or more days, which is also a nuisance for the family. Other services like Chem-Dry use green certified solutions without any soaps or detergents and use far less water, so carpets dry faster – within a couple of hours rather than a couple of days.
Why Do Your Surfaces Need Cleaned?
Many people don't realize that carpets, rugs and upholstery act as giant air filters for your home, trapping allergens and bacteria and keeping them out of the air we breathe. But just like any air filters, they need to be properly and regularly cleaned to remain optimally effective. All of us, and particularly the 1 in 5 American (roughly 60 million) who suffer from allergies or asthma, are greatly impacted by indoor air quality and the amount of allergens and bacteria trapped in our homes that can trigger an attack. Considering that and the fact that we spend an average of 90% of our time indoors, selecting a trusted professional with safe and healthy processes to clean your carpet, upholstery, and area rugs is an important decision and plays a key role in the health of your home and your family.
Our professionally-trained technicians here at Southwest Chem-Dry are dedicated to providing an outstanding cleaning experience and will treat your home and family with the respect you deserve.
We also proudly serve the areas of Lincoln County, Lyon County, Pipestone County, Kandiyohi County, and Meeker County, Minnesota!
Learn More
A Deeper Clean for a Healthier Home
At Chem-Dry, our mission is to help people maintain a healthier household, and it all starts with clean carpets.
Our revolutionary Hot Carbonating Extraction cleaning process relies on the natural power of carbonation to penetrate deep into the fibers of carpet and lift dirt and grime to the surface where it is whisked away by our powerful extraction equipment.
At the heart of our Hot Carbonating Extraction cleaning process is a solution we call The Natural®. It's one of our Chem-Dry Green Certified products and is one of the purest carpet cleaning solutions available. The Natural contains no soapy detergents, fragrances, or phosphates.
Learn More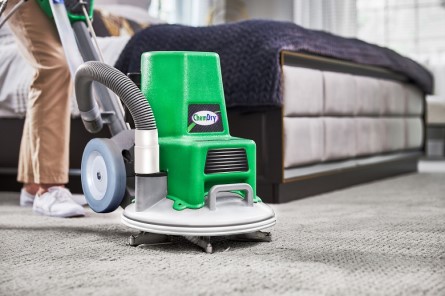 Our Services
Get a Free Quote Today!
Click below to access our form and provide us with your contact information and any other information about your needs. We'll contact you soon to schedule an in-home appointment so you'll be on your way to a cleaner, healthier home!